Foreign investors will be allowed to establish solely foreign-owned enterprises in a number of key industries in South China's Guangdong province, according to the local commerce authority.
The industries include manufacturing of special-purpose and new-energy vehicles, design, manufacturing and maintenance of ships, aircraft, helicopters weighing 3 metric tons and above, unmanned planes and aerostats, construction and operation of gas stations, international marine shipping and carriage of passengers by railway, Guangdong Provincial Commerce Department said at a news conference.
"The move is to continue to open up the investment environment in Guangdong, and optimize the industrial structure under the new economic situation," said Chen Yuehua, deputy director of the Guangdong provincial commercial department.
According to Chen, a number of new measures will be issued within the next three months, helping attract foreign businesses to invest in high-end industries in the province, a pioneer of China's reform and opening-up policy since the late 1970s.
In addition, foreign financial organizations will be encouraged to set up subsidiary branches and joint-venture securities and fund-management companies, Chen said.
Financial rewards and preferential policies in land use will be given to qualified foreign investors, he added.
According to the China Daily, foreign investment in Guangdong grew year-on-year by 3.1 percent, 0.8 percentage points higher than the national average, to 88.93 billion yuan ($13 billion) in the first seven months of 2018, according to the local commerce authority. Investment from Germany, Japan, Britain and Sweden to the southern Chinese economic powerhouse grew year-on-year by 49.1 percent, 52.8 percent, 93.8 percent and 12.7 percent, respectively, between January and July of this year.
"The manufacturing sector saw a dynamic growth in attracting foreign investment," Chen said. According to Chen, foreign investment in Guangdong's manufacturing industry reached 25.62 billion yuan in the first seven months of this year, a year-on-year increase of 37.9 percent.
In a recent development, German chemical giant BASF said it will invest $10 billion to build a Verbund chemical production site in Guangdong, its largest investment project to date.
The site will ultimately be the third-largest BASF site worldwide, with a project completion date of around 2030, according to the company.
Peng Peng, vice-chairman of the experts committee of the Guangdong-based South Nongovernmental Thinktank, said the new measures will help drive Guangdong's economy to grow in a more high-end direction.
"The measures will help attract more qualified foreign investment to the province as it is optimizing its industrial structure," Peng said.
Other articles
Angola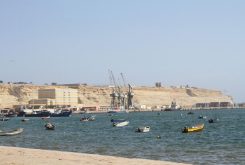 27 March 2020
Angolan shipyard partners with Chinese companies to build fishing vessels
China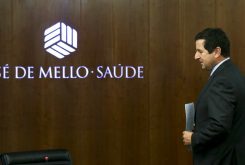 26 March 2020
José de Mello Group takes on loan from Bank of China